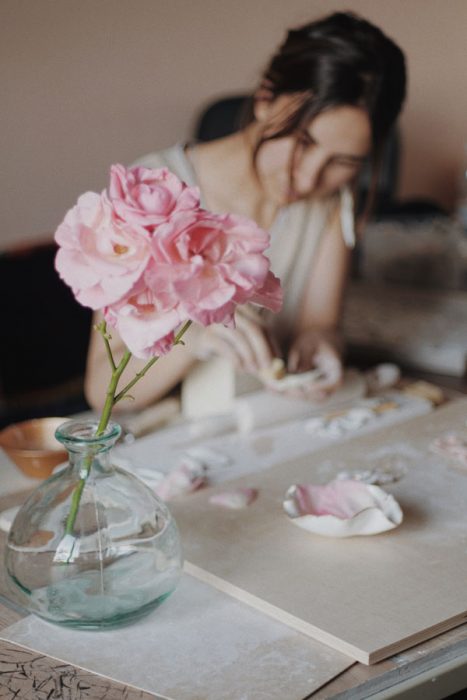 Photo: Valeria Dellisanti
It means literally: Pepa (something rounded) and flaca (thin) in spanish. When I was little I used to be a chubby kid but suddenly I lost weight but my cheeks still rounded.
I've always loved to create things with my hands since I have memory, I used to live in a small island (San Andrés islas) and I remembered enjoying to play in the sand instead of swimming in the sea.
I studied Art at Universidad de Los Andes in Bogotá, my hometown, and then moved to Faenza-Italy to learn how to work with clay. 
I fell in love with porcelain since day one, its delicate, elegance, and sometimes rude way to work with, challenges me everyday into learn more about it all the time.
For me there is not more satisfaction than opening the kiln and see a traslucent, weighless, delicate piece of porcelain that I created with my own bare hands.
 . . .
Born and raised in Colombia.
Currently in Bologna, Italy.